Edit me
Standard Dialogs
---
Color
Allow users to pick a colour from a standard set (or any color in advanced mode).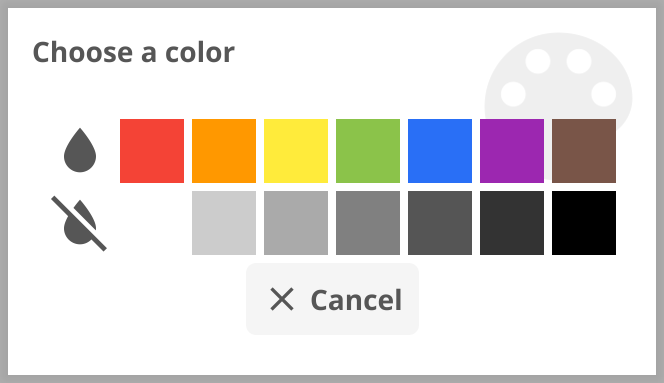 Confirm
Ask for conformation of an action.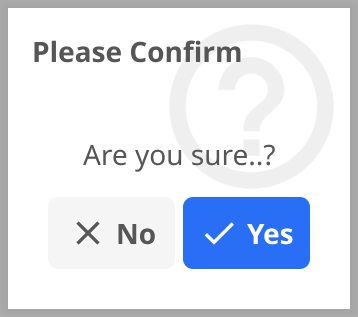 Entry
Get a string based input for your app.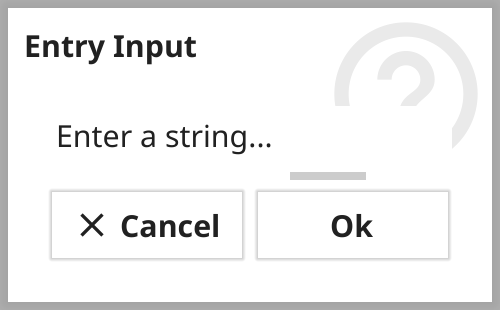 FileOpen
Present this to ask user to choose a file to use inside the app. The actual dialog displayed will depend on the current operating system.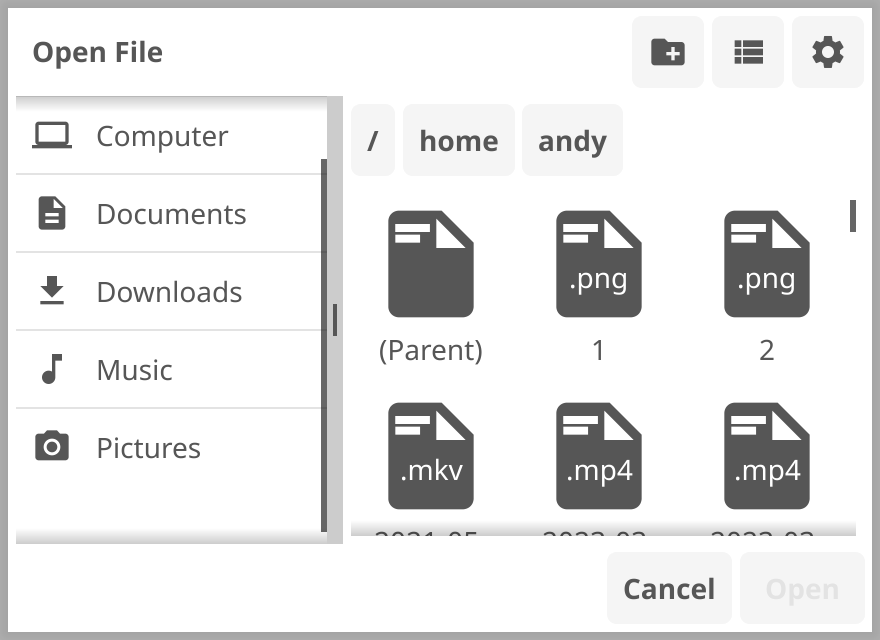 Information
A simple way to present some information to the app user.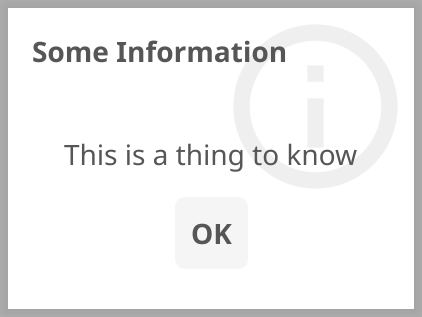 Progress
Show that something is happening that will end once the bar completes.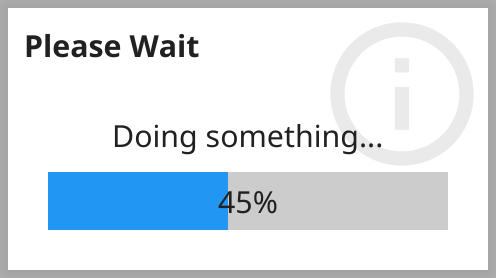 An infinite progress version shows an unknown wait.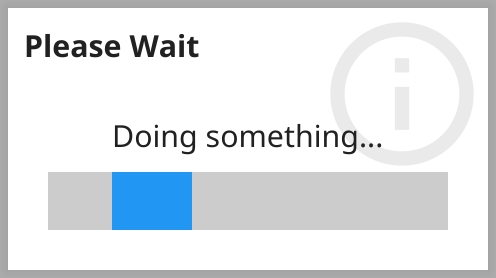 Custom
Present any content inside a dialog container.